Enrichment Chess Programs, private and semi-private chess lessons in San Diego!
Serving Rancho Bernardo, Poway, Scripps Ranch, Tierrasanta, Miramar, Allied Gardens, San Diego State, Rancho San Diego, Mt. Helix, La Mesa, San Carlos, Lemon Grove, Lakeside, El Cajon, & Santee!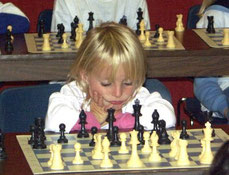 An outstanding enrichment program for your school or organization! After school programs currently available, typically 8-12 weeks each session, three times over the academic year with sessions in Fall, Winter, and Spring!

If you're looking for a mentally stimulating after-school activity for your kid to get into, a Santana High School alumnus recently started up the Pacific Hills Chess Academy in East County San Diego.
In July 2012 Ron Rezendes, known as Coach Ron by his students, founded the Pacific Hills Chess Academy and is focusing his efforts to bring his after school enrichment program to East County students.
He said the game of chess itself naturally increases the critical thinking skills of his students. Read the entire article, here: https://patch.com/california/santee/santana-alumni-brings-chess-to-east-county-kids
Fall Classes starting soon!!
New!! Fall Class Schedule 2023
Monday 
Barnard Elementary 2:15PM - 3:15PM
Sept. 11, 18, 25 Oct. 2, 9, 16, 23, 30 
(8 classes)
Tuesday 
Carlton Oaks Elementary 2:20PM - 3:50PM
Oct. 17, 24, 31 Nov. 7, 28 Dec. 5, 12, 19
(8 classes)
Wednesday 
Benchley Weinberger Elementary 11:50AM - 12:50PM
Sept. 13, 20, 27 Oct. 4, 11, 18, 25 Nov. 1, 8 (9 classes)
Thursday The Cambridge School 3:05pm-4:15PM
September 14th-November 16th No Class 10/12
Sept. 14, 21, 28 Oct. 5, 19, 26 Nov. 2, 9, 16
Friday 
Chet F Harritt
September 8 - October 27 (8 classes)
1:40PM - 3:05PM
Friday Knights at Team Touché  Fencing
***NEW LOCATION***
September 22 - October 27 (6 classes)
11468 Sorrento Valley Rd., Suite A-1
San Diego, CA 92121
Sign up now to reserve your spot!! 
Salute To Education TV Segment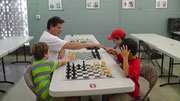 See our video!! Channel 4 San Diego has a feature on our program airing in San Diego!! 
Show #9 Segment 4
Pacific Hills Chess Academy
It's no secret chess is a great workout for your mind.  Studies have shown that chess improves cognitive thinking which in turn improves school grades, and besides, it's a lot of fun!  One after-school program is helping kids improve their lives, through this very popular board game. 
Local IM Cyrus Lakdawala interview excerpt
Here is a quote from a recent interview, December 27, 2014, with International Master Cyrus Lakdawala:  
What do you have to say about the benefits of chess in education and in life?
The benefits are numerous to children: their concentration improves, they understand the benefits of engaged study, and, most of all, they learn that mistakes have negative consequences, while virtues are rewarded.
The rest of the interview is here:  http://blog.investinchess.org/in-conversation-with-international-master-cyrus-lakdawala/
"The Evans" Method!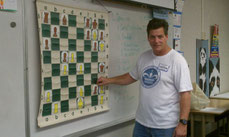 The program, dubbed "The Evans Method" by the United States Chess Federation, includes instruction, formal and casual play. Students receive prizes at the end of each class to reward positive participation and trophies or medals at the end of each session. Their program (once featured on The Tonight Show) has produced national champions at every scholastic level.

Beginners are welcome! Chess is a great workout for the mind utilizing continuous problem-solving with changing conditions. Students learn to think ahead, evaluate multiple alternatives and anticipate consequences. They improve spatial reasoning, visual memory and attention span while learning good judgment, reasoning power and self-confidence. Studies have shown that chess improves cognitive thinking which in turn improves school grades.